Cookies. Yum!
As a man who has recently
lost over 50 pounds and has kept them off
, I admit that I still like my occasional snacks. One major reason that many diets fail is that people attempt to give up the things that they like to eat and replace them with things that they don't enjoy. That technique is
destined
to fail.
You have to eat things that taste good to you, but that are still beneficial to your body.
It's no secret that if you tend to stick to whole foods with fewer ingredients, you will end up eating less calories and enjoy more nutrition. Needless to say, who doesn't love cookies? Now, what if those cookies were actually healthy? This one is so simple that if I can make it, then anyone can.
Here are the ingredients:
One ripe Banana
One cup of instant Oatmeal (I like Trader Joe's Oatmeal complete)
1 tablespoon of ground Cinnamon
Preheat your oven to 350 degrees.
You simply mash the banana in your favorite mixing bowl, and add in the oatmeal and cinnamon. Mix the ingredients until you have the consistency of cookie dough.
Once mixed, scoop up a tablespoon of mixture at a time and set it on a non stick cookie sheet. I used coconut cooking spray to make my surface non stick. Depending on the size of the banana, you should get about ten cookies.
Pop the cookie sheet into the oven for 15 minutes. For a crispier cookie, you can leave them in slightly longer (no longer than 20 minutes) or raise the temp to 375 half way through cooking.
Once you are done baking your cookies, try eating them fresh out of the oven warm with some ice cold unsweetened vanilla almond milk for a satisfying treat. These can also be eaten as a breakfast food since it's just one banana and a cup of oatmeal. When I say satisfying, I mean it. These can be quite filling especially if you ate your entire batch!!
These are sweet, chewy cookies, and the oatmeal/banana tastes work well with each other. You can also add chocolate chips, walnuts, etc if that is your fancy. Try them, you can't go wrong.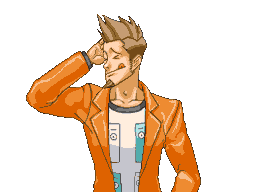 If you like this page, or any of my articles, please feel free to click on an ad when visiting. It helps keep the blog going. If that sounds like too much work, then please share the blog with your friends and social networks! I love visitors!